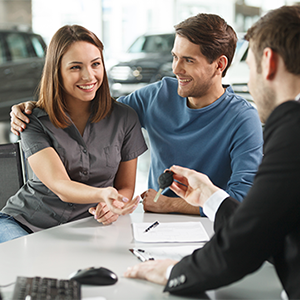 AUTO FINANCING AVAILABLE
Do you want to request a price for the vehicle of your choice? Our team is available at all times for you. Contact us without hesitation by email or phone at 819-826-5923 for information on our financing service, or apply for credit in anticipation of the purchase or lease of your next new vehicle!
Toyota hybrid vehicles
The new generation of hybrid vehicles now available at Toyota Richmond Inc. in Richmond is a clear indication that Toyota and our dealer are committed to providing you with more environmentally friendly vehicles. Our Green Zone will tell you more about Toyota's innovative Hybrid Synergy Drive technologies.
Hybrid cars are more and more present on our roads, as are electric charging stations. With gas prices rising, you'll be amazed at what you can save with Toyota Hybrid Solutions!
Financing request